Experience World-Class Heritage Liquor With Us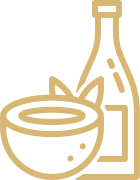 A visit to our farm-distillery will start with the experience of picking and harvesting ripe fruits from our dwarf coconut trees. Fresh and chilled buko juice (juice from the coconut fruit) will be served while our guests gather coconut fruits that may be taken home as a complimentary fruit produce from our farm.
During the visit, our farmers will show and explain how coconut trees are cultivated and how the coconut flower blossoms to become a fruit.
After orienting our guests with the farm, we will then demonstrate how tuba (coconut wine) and lambanog (coconut liquor) are produced. We will begin with the ritual of pangangarit (harvesting of coconut nectar) and show how coconut nectar is traditionally gathered from the inflorescence of coconut trees.  We will reveal how the coconut nectar ferments on its own and turns into the local alcoholic beverage known as tuba.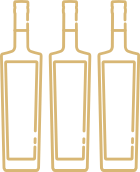 Guests will then be toured around our distillation facility where fermented tuba is distilled and bottled to produce our all-natural Lakan lambanog.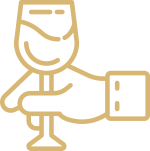 III. Tasting and Cocktails
After a tour of the farm and distillery, guests will be served coconut wine, coconut liquor and cocktails at our Farmhouse Tasting Room.
– Free 1 glass of Tropical Wine and Free 1 Lakan cocktail per guest
For succeeding orders:
– P50 per glass of Tropical Wine
– P100 per Cocktail
– P150 per Signature Cocktail
Maximum Guest per group: 10 persons.
Scheduled Visits. Tuesday to Saturday from 1 PM to 5 PM.
To schedule your visit, please call our office at (043) 774-5422 (Monday to Friday); Mobile 09989637048 or Email : krc@philippinedistillers.com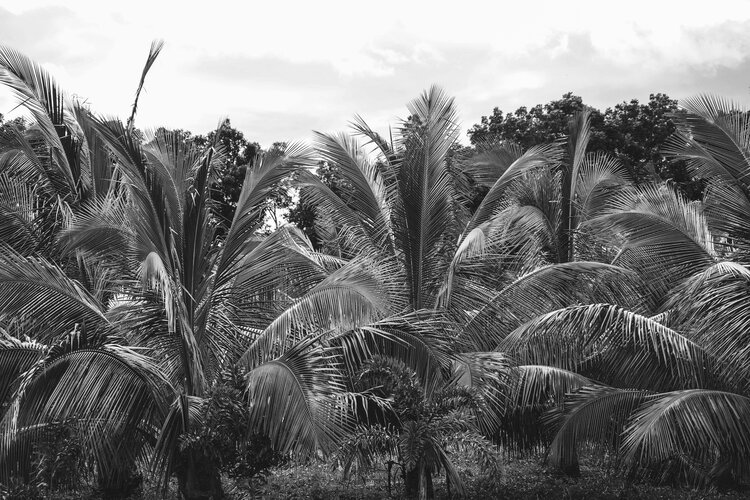 The distillery is in a family-owned farm along the foothills of the Makolod mountain and neighbors the lake of the Taal volcano.  The farm is planted with hundreds of Tacunan dwarf coconuts and is surrounded by a woodland of mahogany and narra trees.
Rich in volcanic fertile soil, the farm is organic and practices sustainable harvesting of nectar from the inflorescence of our coconut trees.
Our farm is registered with the Philippine Coconut Authority (PCA) and our distillery is licensed by the Food and Drug Administration of the Philippines (FDA).
The farm-distillery is in Lipa, Batangas, approximately 76 kilometers south of Manila.  It is accessible through the South Luzon Expressway (SLEX) and the Southern Tagalog Arterial Road (STAR) Tollway.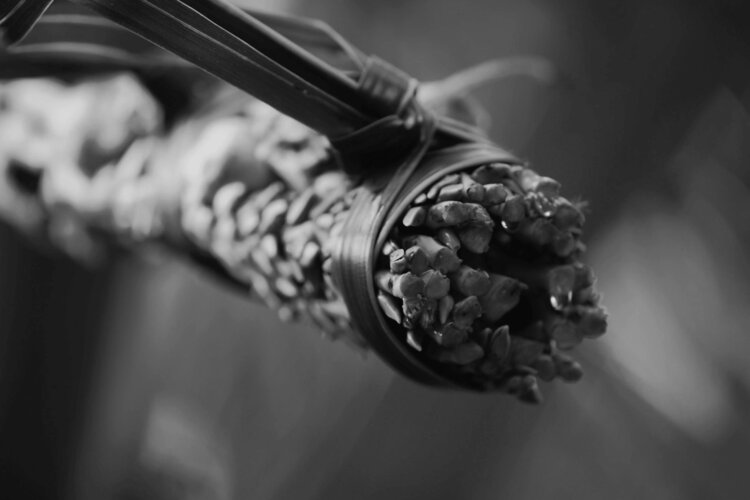 Lambanog can only be produced from pure and natural coconut nectar.
We distill only fermented coconut nectar from our farms. This is the way lambanog has been crafted in our islands for the past centuries and this is the tradition we adhere to in making the heritage liquor of the Filipino.
Our process involves the use of the latest advances in distillation technology in order to handcraft small batches of pure coconut nectar into liquor. 
We do not compound, add or mix our lambanog with distillates from industrial sources.  
Lakan is pure and all natural.  It is a liquor sourced from our coconut trees and meticulously distilled and bottled in our farm-based facility.  This is the key to the quality of Lakan.
Contact No.: (043) 774-5422
E-mail:
krc@philippinedistillers.com
acm@philippinedistillers.com
dondizon@philippinedistillers.com